Kodi 18.0 has been released. The new version of the media center is already available on the official download page on the project website. Kodi is one of our top Windows Media Center alternatives.
The news section on the site has not been updated at the time of writing but the changelog is already available; it is huge.
Kodi 17.0, the last major version of the cross-platform media center application was released in 2017.  The developers revealed plans back then that Kodi 18.0 would be offered as a 64-bit version for Windows and they kept their word.
Users who run Kodi on their devices already can upgrade to the new version by installing it over the existing installation. Settings and libraries will continue to work in the new version. The majority of addons should continue to work as well; some may require updates.
It is recommended to create a backup before upgrading so that you may restore the old version in case something goes wrong.
Kodi 18.0 Final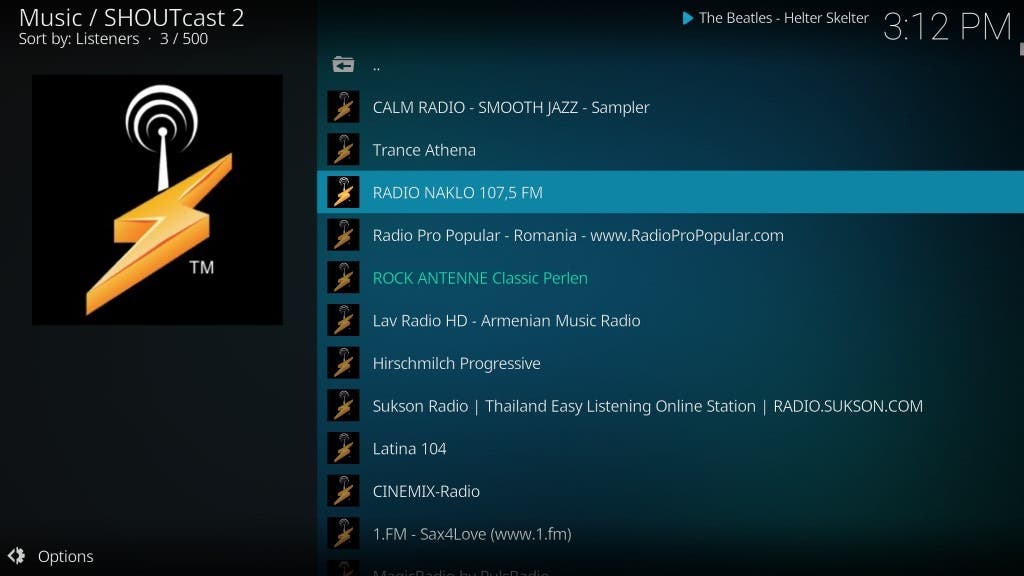 The changelog is huge, here is a short selection of important new features and changes in Kodi 18.0:
A "Games" window has been added to the graphical user interface. Games are managed using a file browser.
RetroPlayer added supporting game clients addons and emulator cores using libretro API.
Kodi's Addon API supports Game Client Addons.
Other gaming related additions, e.g. support for in-game saves, keyboard input via joystick emulation, or game client addons for popular game console emulators.
Live TV and Personal Video Recorder improvements, e.g. added support for third-party PVR backend platforms such as Zattoo, Teleboy or Sledovanitv.
GUI refactoring of PVR and Live TV content in Kodi.
Refactoring of how Kodi handles binary addons, e..g online binary repository to automatically install or update binary addons.
Input manager improvements for keyboard, mouse, and game controllers.
Peripheral addons updated, e.g. Steam Controller, Nintendo SNES or Sega Dreamcast Controller Addons.
Skins support Games and Games OSD now, and other GUI Engine features.
Blu-Ray disk detection added, and support for Blue-Ray disc Java menus.
Support for RAW images by adding RAW image decoder addon.
Lots of code updates.
Android users may move the Kodi app to SD if supported by device.
Kodi support for BSD operating systems improved.
Linux support for UltraHD decoding / 4K resolution output improved.
Closing Words
Kodi is a very powerful media center application that is available for nearly any operating system. One of the application's greatest strengths is its support for addons; addons extend functionality significantly.
Now You: Do you use a Media Center application?